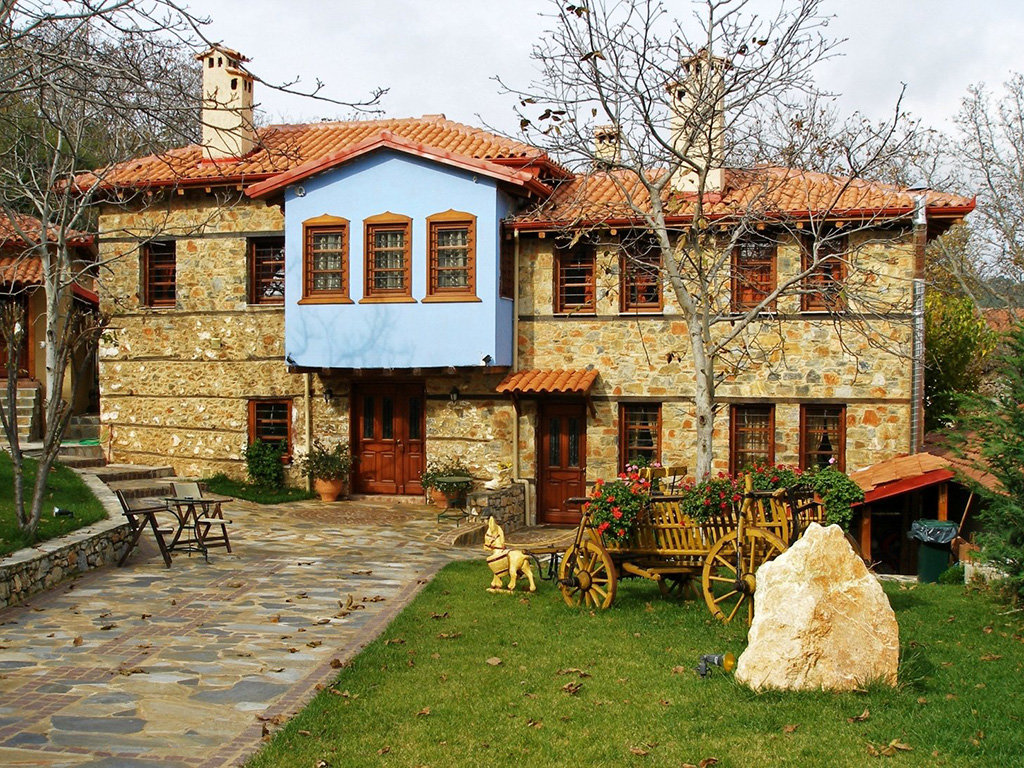 Project Description
COASTAL VILLAGES
NEOI POROI (3 km) A popular holiday resort with a sandy beach, beach bars and watersports.
MOUNTAIN VILLAGES
ELATOCHORI (70 km) A popular holiday resort of Pieria.
PALAIOS PANTELEIMONAS (7 km) A traditional restored village on the slopes of the lower Olympus at an altitude of 500m.
An ideal place for hiking, mountain biking, climbing, hang-gliding, aioropteristis and 4×4 routes.
LITOCHORO (20 km) The town is a popular destination for those wishing to climb Mount Olympus as almost all climbing routes begin to the southwest of the town. It is the starting point for many mountaineering trips.
AMBELAKIA (25 km) A historical town of Larissa Prefecture, named also "The Jewel of Thessaly".